For encounters in the past
The Grand Hotel delle Terme di Augusto on the island of Ischia has a conference hall "Livia Drusilla" that can accommodate up to 200 people.

It is a superb classical-style hall with wood-panelled ceilings and walls, furnished with velvet armchairs and precious details such as historical paintings and crystal chandeliers.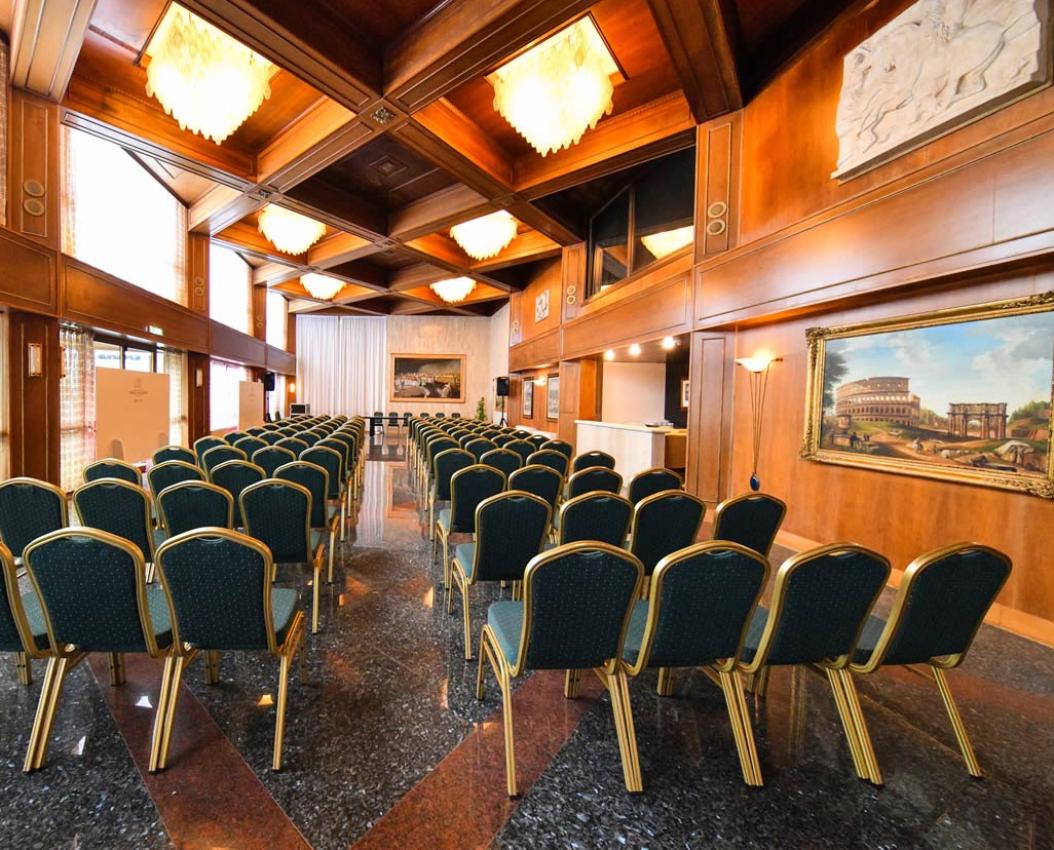 Use of the room is only possible subject to hotel availability and for a minimum number of persons.